Twin conical screw barrel,CM55 Kmd Series Conical screw barrel, PVC pipoe/profile extruder screw barrel, Twin Screw and Barrel, double screw barrel, twin conical screws barrel
Specification:
45/90, 45/100, 50/105, 51/105, 55/110, 55/120, 58/124, 60/125, 65/120, 65/132, 68/143, 70/135, 70/140, 75/150, 80/143, 80/156, 92/188
The above are standard specifications, we can customize according to customers' requirements.
The compression ratio of screws can be designed according to different products and ingredients.
Base Materials:
1)38CrMoAlA(JIS SACM645)
2)42CrMo(AISI 4140)
3)4Cr5MoSi V1 (JIS SKD-61)
4)9Cr18MOV
5)HPT
Technics:
Heat treatment
High-frequency quenching
Nitriding treatment
Hard-chrome electroplating
Bimetallic alloy welding
Bimetallic alloy centrifugal casting
Technical parameter:
Nitrided layer depth: 0.5-0.8mm
Nitrided hardness: 900-1000HV
Nitrided brittleness: Less than grade 1
Surface roughness: Ra0.4
Linearity of screw: 0.015mm
Hard-chrome plating hardness after nitriding: ≥ 950HV
Chrome-plating layer depth: 0.025-0.085mm
Bimetallic layer depth: 3mm
Experienced manufacturer, we will be the best choice.
Focus on quality and service.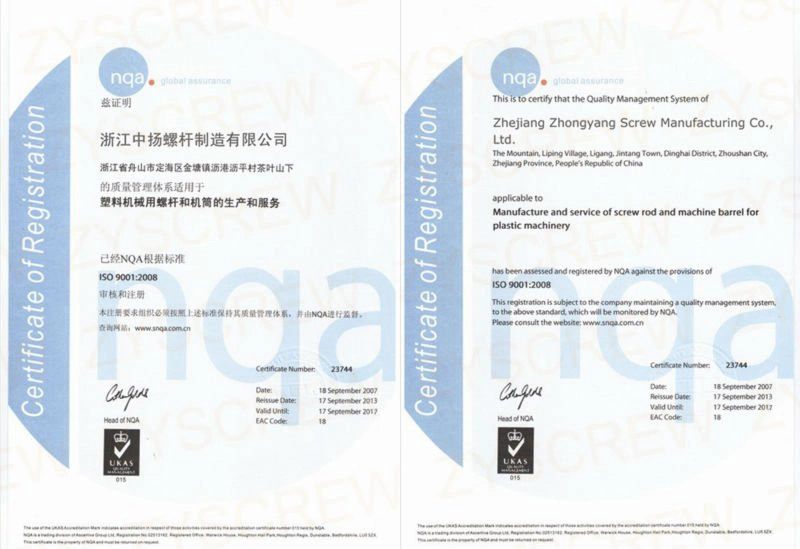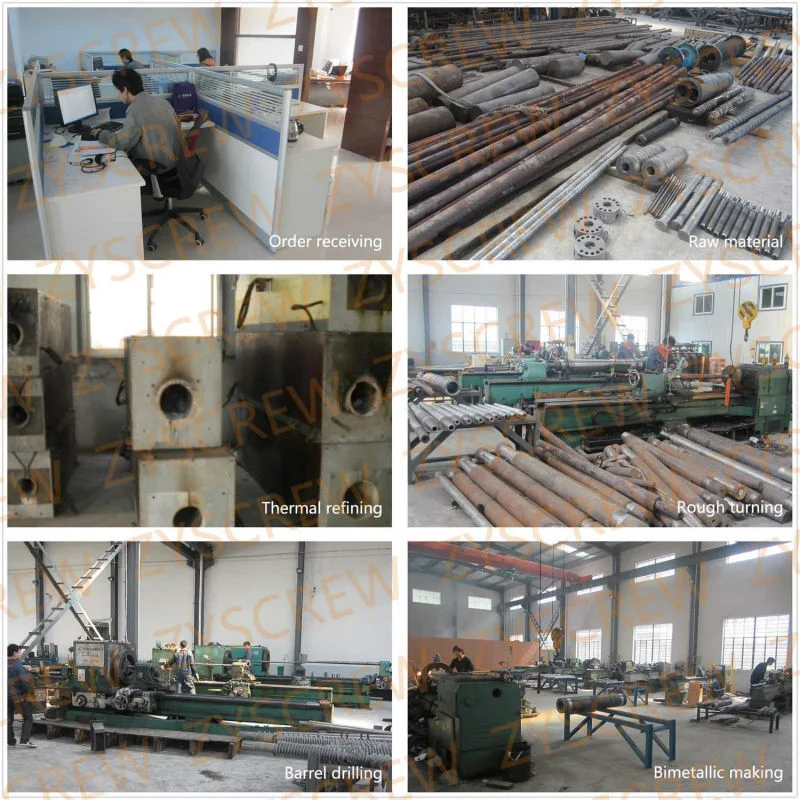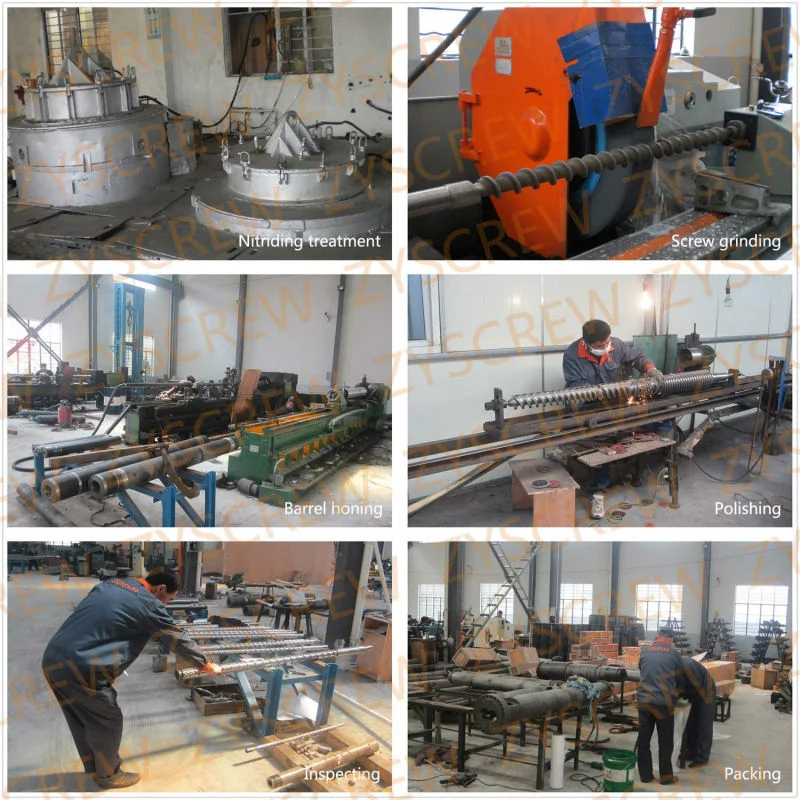 Main Base materials

1.38CrMoAlA (Nitriding Steel)
2. SKD-61 (Special Tool Steel)
3. 42CrMo (Ultrahigh Strength Steel)
4. DC53 ( Cold Work Die Steel)
5. W6Mo5Cr4V2 ( High-Speed Tool Steel )
6. HPT


Main Alloy Materials
1. Ni-based alloy/Deloro alloy
2. Tungsten carbide/Wolfram carbide
3. NiCo-based alloy
4. Fe-based alloy
5. Co-based alloy



Processing Technics
1. Heat treatment
2. Quenching
3. Nitriding treatment
4. Bimetallic alloy welding
5. Bimetallic alloy centrifugal casting
6. Hard-chrome electroplating




Technical parameters
Nitriding layer depth
0.5-0.8mm
Nitrided hardness
HRC56-58
Nitrided brittleness
Less than grade 1
Surface roughness
Ra 0.4
Linearity of screw
0.015mm
Hard-chrome plating hardness
≥HRC57
Chrome-plating layer depth
0.03-0.09mm
Bimetallic layer depth
3 mm
Bimetallic layer hardness
HRC58-62
Above are main technical information, a suitable screw and barrel will be made according to your requirement.