SLES Application
1. Detergent Industry:
It is widely used in liquid detergent, such as hair and bath shampoo, dish detergents, bubble bath and hand washing, complex soap, etc. SLES can also be used in washing powder and detergent for heavy dirty. Using SLES to replace LABSA, phosphate can be saved or reduced, and general dosage of active matter is reduced.
2. Textile Industries:
In textile, printing and dyeing, oil and leather industries, it is the lubricant, dyeing agent, cleaner, foaming agent and degreasing agent.
4. SLES PACKAGING & Loading:
110KG PLASTIC DRUM 21.01MT/20'GCL
170KG PLASTIC DRUM 19.38MT/20'GCL
220KG PLASTIC DRUM 17.6MT/20'GCL
1000KG IBC 22MT/20'GCL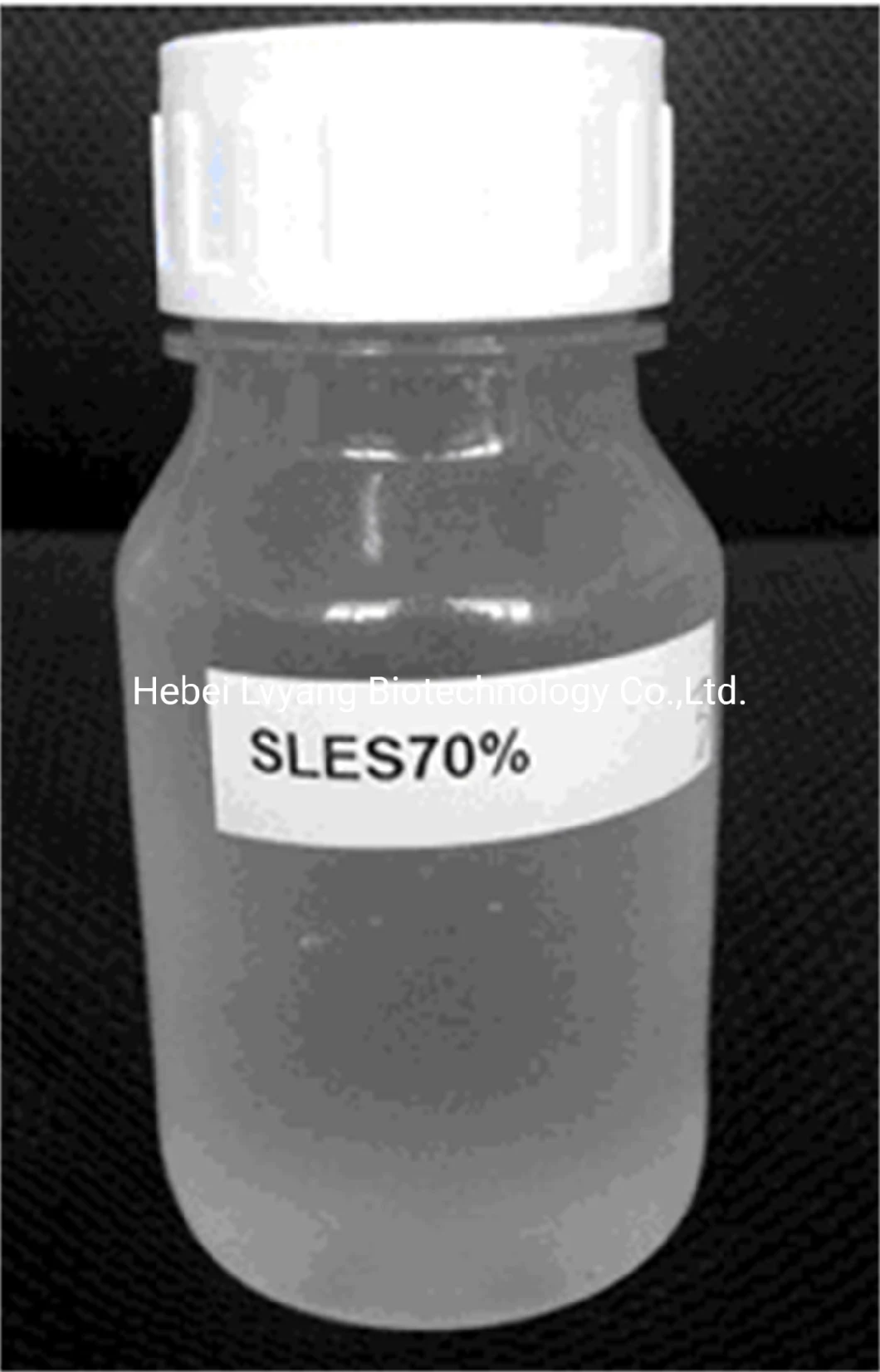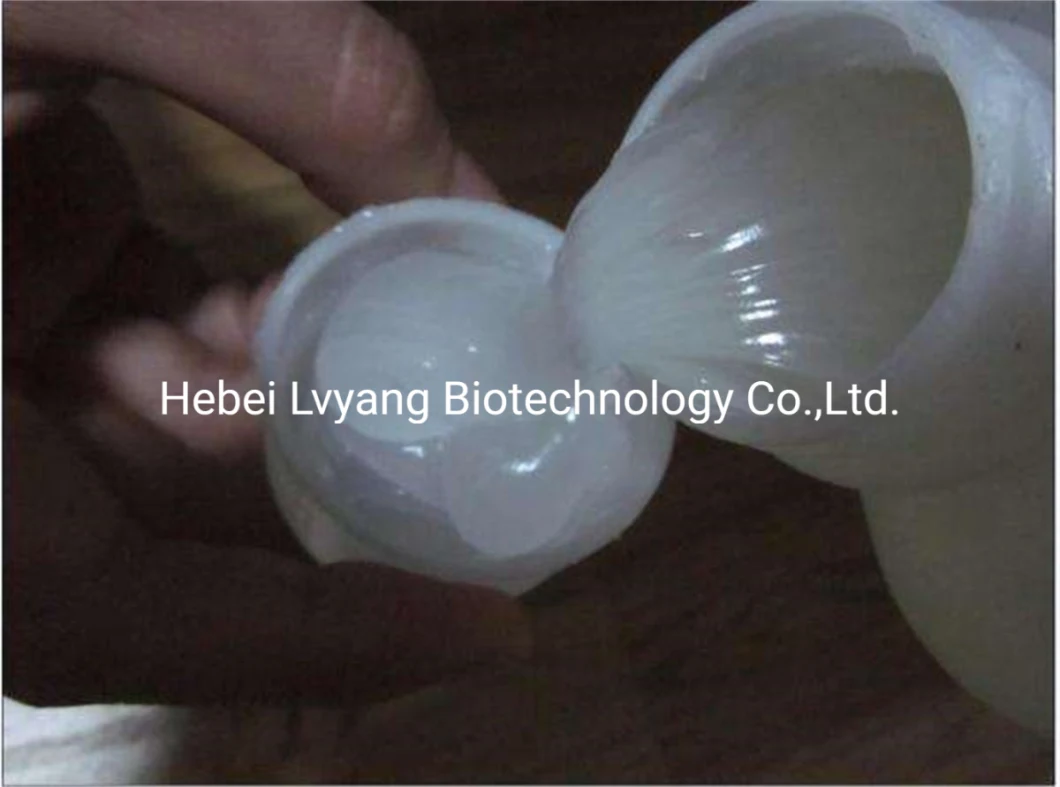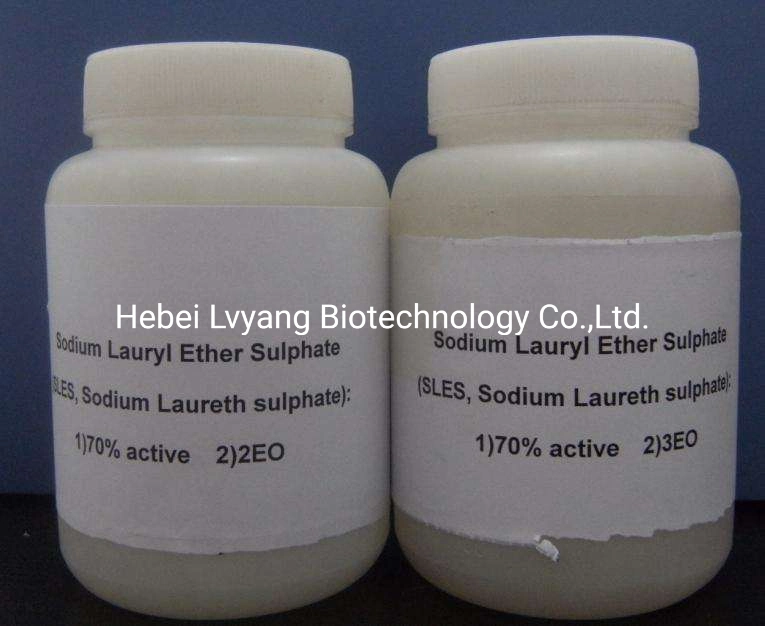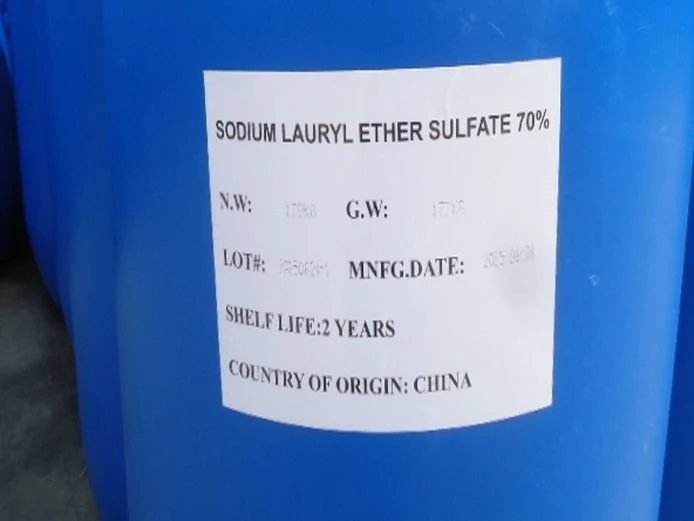 Item
Index
measuring method
70%
28%
Appearance
White to yellowish paste
Colorless to yellowish clear liquid
eye measurement
Active matter, %
70±2
28±1
GB/T 5173-1995
Sodium sulfate, %
(relative to 100% active matter )
1.5 max.
1.5 max.
GB/T 6366-1992
Unsulfated matter, %
( relative to 100% active matter)
2.0 max.
2.0 max.
pH value (1% a. m.)
7.0~9.0
7.0~8.5
GB/T 6368-1993
Color, Hazen (5% a. m.)
20 max.
10 max.
GB/T 3143-1982
SLES Specification
| | | |
| --- | --- | --- |
| Item | SLES 70% | SLES 28% |
| Appearance(25) | white or light yellow viscous paste | colorless or light yellow liquid |
| Oder | no strange odor | no strange odor |
| Active matter conten(%) | 68-72 | 27-29 |
| Free oil(%) | 3.5 max | 1.5 max |
| sodium sulfate(%) | 1.5 max | 1.0 max |
| PH value(25 2% sol ) | 7.0-9.5 | 7.5-9.5 |
| Color(klett 5% am.aq.sol) | 20 max | 40max |
| Unsulfated matter (%) | 2.0 max | 2.0 max |