electroplating using titanium
anode
baskets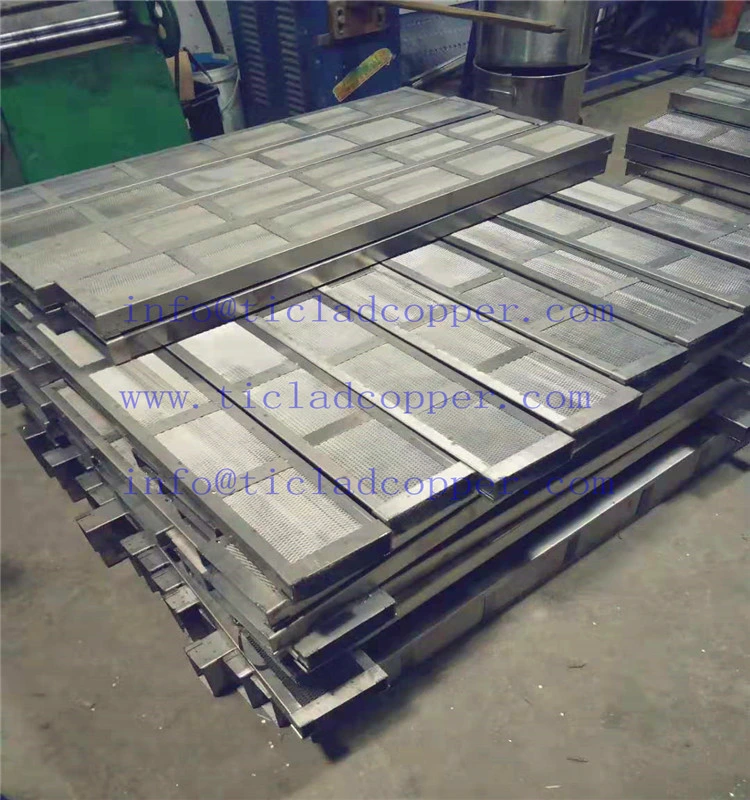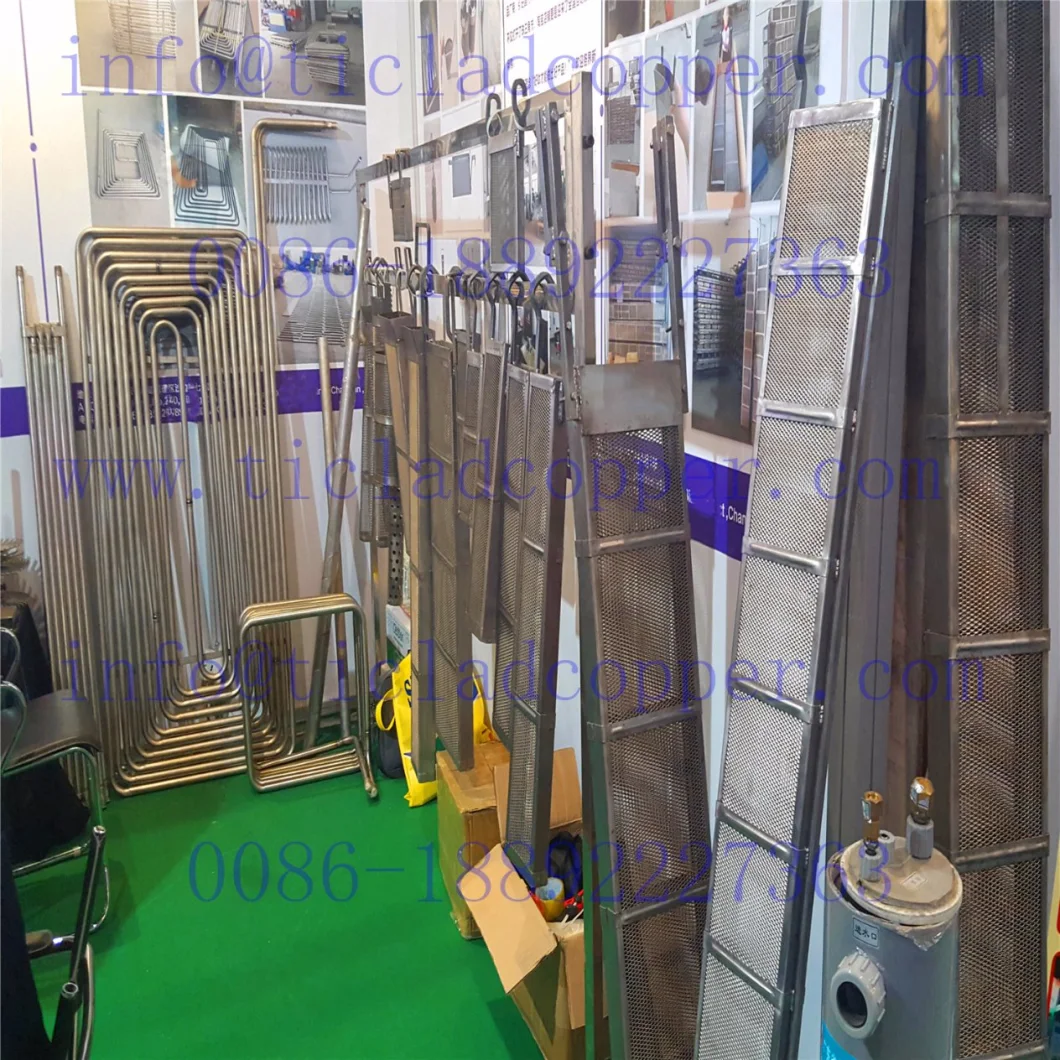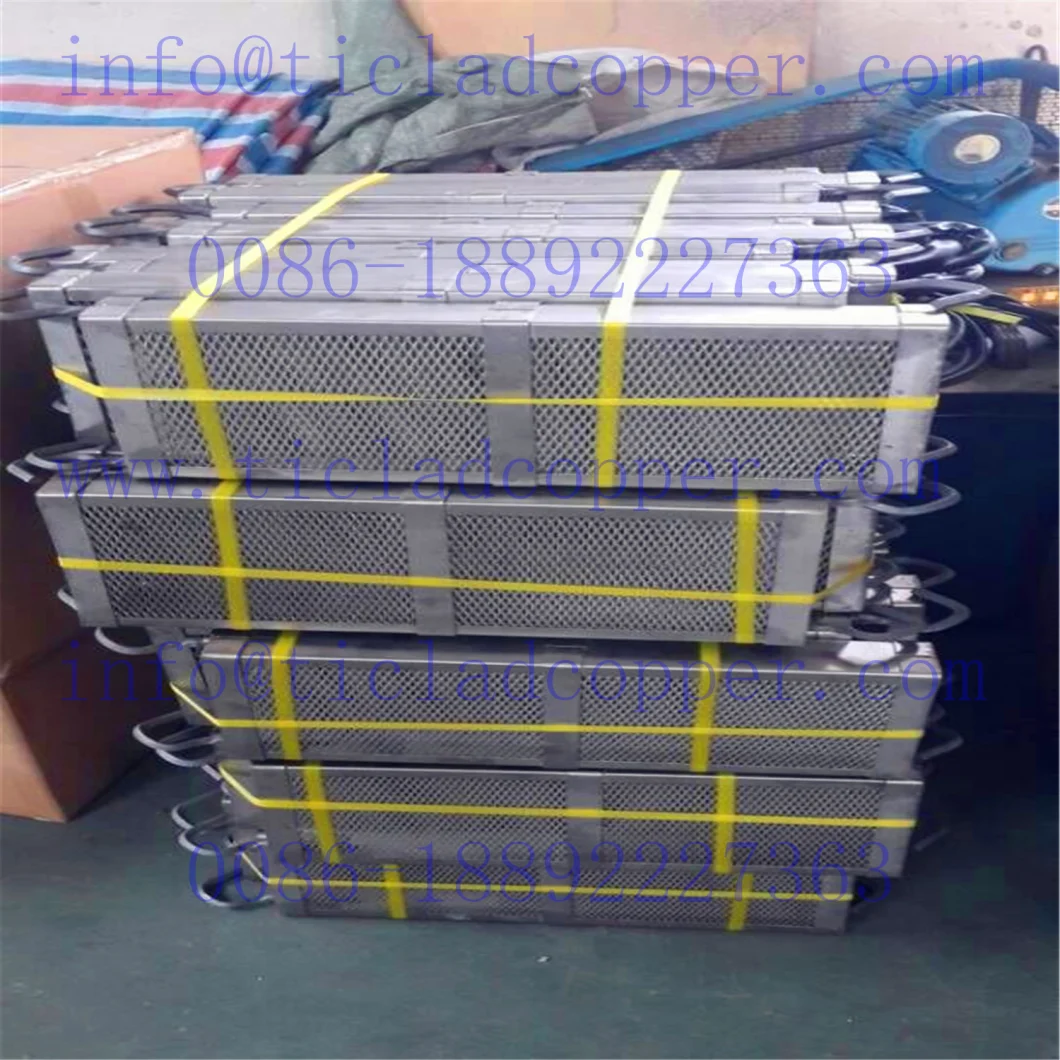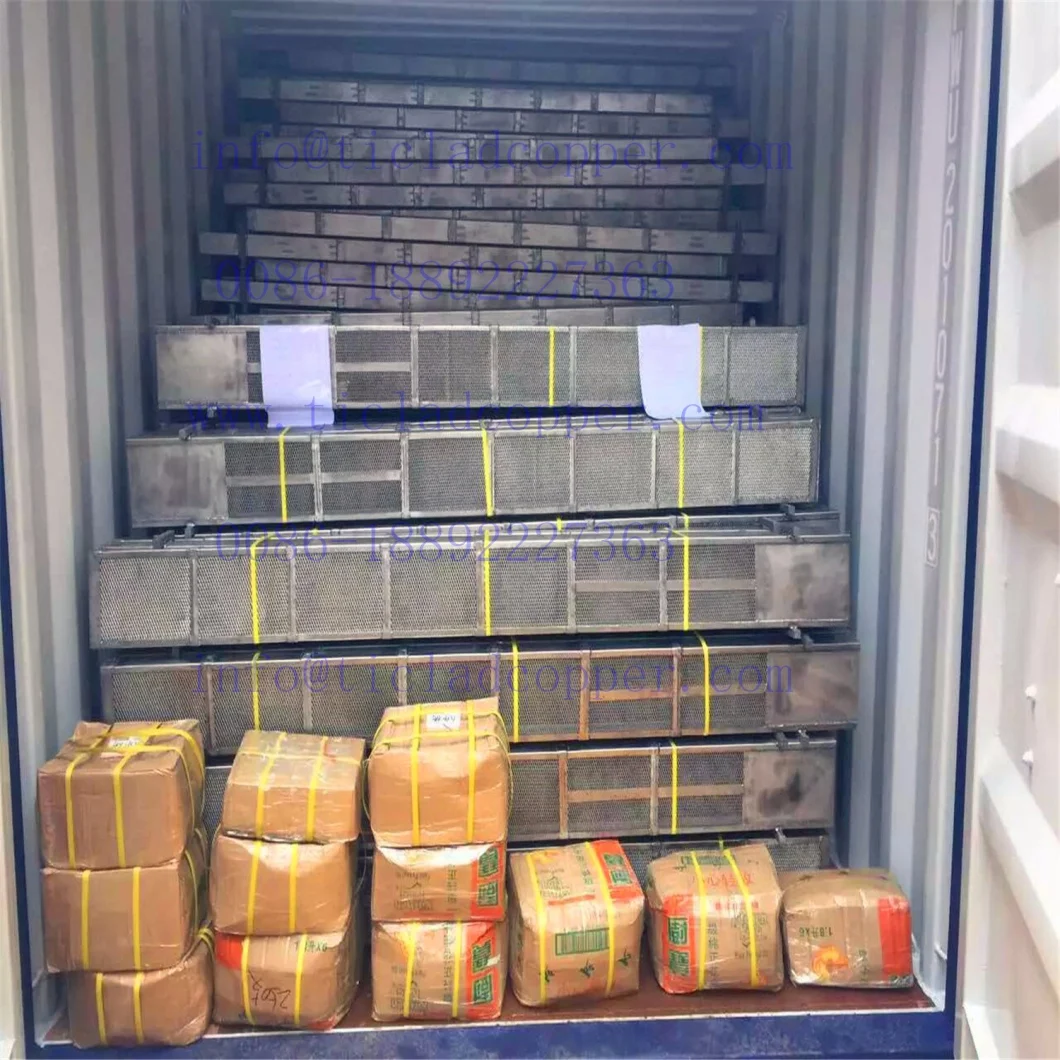 T
itanium wire
anode
basket general introduction
:
Grade
2
titanium
is used most widely in the commercially pure titanium.
The density of titanium is 4.506-4.516g/cm3, melting point is 1668
degree
, boiling point is 3535
degree
. In the appropriate oxidizing environment
, titanium
also has excellent corrosion resistance. Therefore,
titanium
products are widely used in aerospace structural materials, such as aircraft, rockets, missiles and spacecraft, ship manufacture, chemical industry, conventional weapons, manufacturing, metallurgical industry, health care, ultra-high vacuum and other fields.
Item name

Titanium

anode

basket

Material

Pure Gr1 or Gr2 titanium

Dimension

Length x Width x Thickness




400x120x50mm,500x130x55mm,600x150x55mm,




700x175x60mm, 800x195x60mm,900x215x65mm,




1000x250x65mm,400x120x50mm,500x130x55mm,




600x150x55mm,700x175x60mm,800x195x60mm,




900x215x65mm,1000x250x65mm,

750*40*35mm




200*630*4

0

mm, 250*1150*60mm, 250*700*50 mm, 760*40*105mm,




Or according to customer's design

Mesh Hole Size

6*3 mm, 5*4 mm, 8*4mm, 10*5mm, 12.5*4.5mm

Hole shape

rhombus or round

Manufacturing method

Cut, Bent, Welded

Applications

Electroplating industry

:

Precious metal plating (Ag, Au, Pd)

2)Hard chrome plating (Cr6+)




3)Base metal plating (Cu, Zn, Ni)




4)Precious metal recovery

Kindly noted

1,

Titanium basket mouth should be slightly higher level 30-40mm, in order to prevent the outflow of anode residue




2,

Titanium basket end parts should be higher than 100 ~ 150mm (near surface side may consider installing shutters), in order to avoid the lower parts of the current is too concentrated, causing burning




3,

Titanium basket should be in close contact with the anode, the anode potential otherwise titanium basket on the sharp rise in the surface of the titanium basket and chlorine evolution occurs oxygen evolution reaction, cause oxidative damage and additives titanium basket