Round Ss Woven Wire Cloth Disc
Product Description
Filter discs can be made of woven wire mesh, sintered fiber web or sintered wire cloth sheets, but woven wire mesh filter discs are the most popular.
Materials: Stainless steel, carbon steel, brass, etc.
Shapes: Circles, kidney and rectangular.
Filtration Rating: 12 to 1,000 micrometer
Layers: Single layer or spot welded Multi-layer screen discs.
| | | |
| --- | --- | --- |
| Mesh | Wire Dia. (MM) | Material(AISI) |
| 12meshX64mesh | 0.58/0.40 | 304 or 316 |
| 24meshX110mesh | 0.36/0.25 | 304 or 316 |
| 14meshX88mesh | 0.50/0.33 | 304 or 316 |
| 30meshX150mesh | 0.18/0.14 | 304 or 316 |
| 40meshX200mesh | 0.14/0.11 | 304 or 316 |
| 50meshX250mesh | 0.10/0.071 | 304 or 316 |
| 80meshX700mesh | 0.06/0.05 | 304 or 316 |
| 165meshX800mesh | 0.071/0.040 | 304 or 316 |
| 165meshX1400mesh | 0.05/0.032 | 304 or 316 |
| 200meshX1800mesh | 0.05/0.03 | 304 or 316 |
| 325meshX2300mesh | 0.030/0.025 | 316L |
| 400meshX2800mesh | 0.030/0.02 | 316L |
Weave type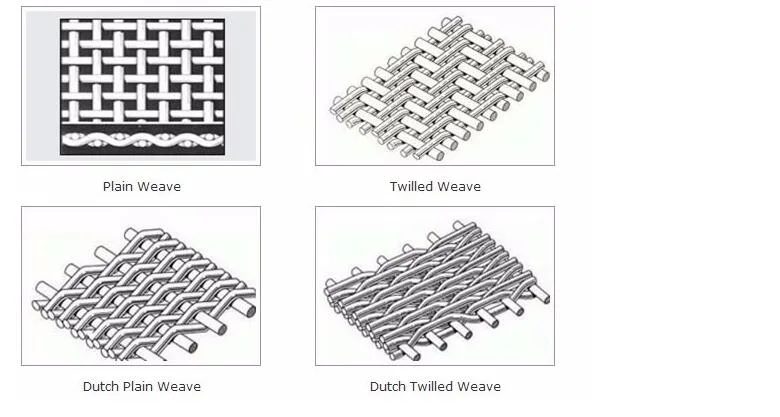 Detail picture