House & Harware General Purpose Super Power Glue
General description:
Net 3g or 5g instant super glue in aluminum tube or plastic tube, with special formula for mess-free adhesive , it contents ethyl-cyanoacrylate, solvent free.

It's ideal for bonding a wide variety of materials around the home, including rubber,metals, ceramics,leather, wood,most plastics, and much more, it's great for DIY and model making.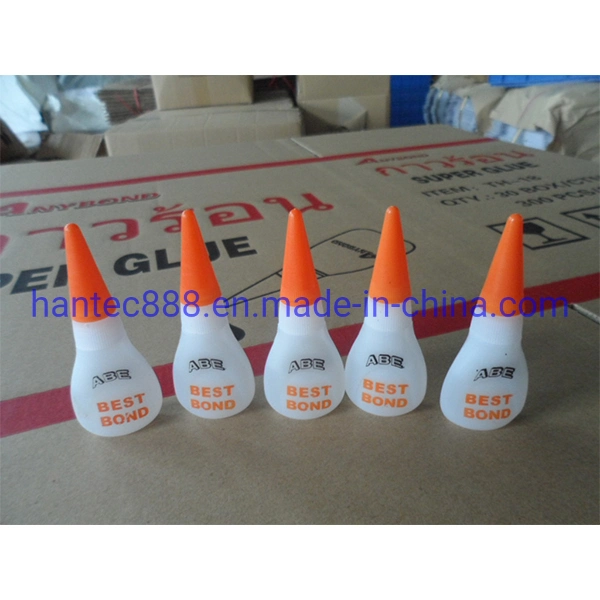 Technical Data Sheet:
| | | | | | | | |
| --- | --- | --- | --- | --- | --- | --- | --- |
| Product Name | Ingredient | Appearance | Flash point (oC) | Curing time(Steel) | Viscosity | work temperature | Shelf life |
| 3g/5g super glue | Ethyl-cyanoacrylate | Clear Liquid | 80(176oF) | Less 9 seconds | 60- 80cps | -50-80(oC) | 24months |
Directions for use:
1.Ensure surface are close fitting,clean,dry and free from grease or dust,
2.Sightly dampen porous surfaces such as china or wood
3,Pointing the bottles away from your body, unscrew the cap and nozzle assembly, then pierce the membrane with the end of the cap. Screw the cap and nozzle tightly back onto the tube. Unscrew the cap and the glue is ready for use.
4.Use one drop of super glue per square inch and apply to one surface
5, Press the surfaces to be bonded together firmly and hold until fully bonded.
6, Avoid spillage as super glue is difficult to remove,
7, Always replace the cap immediately after use, return the tube to the blister pack and retain this for future reference,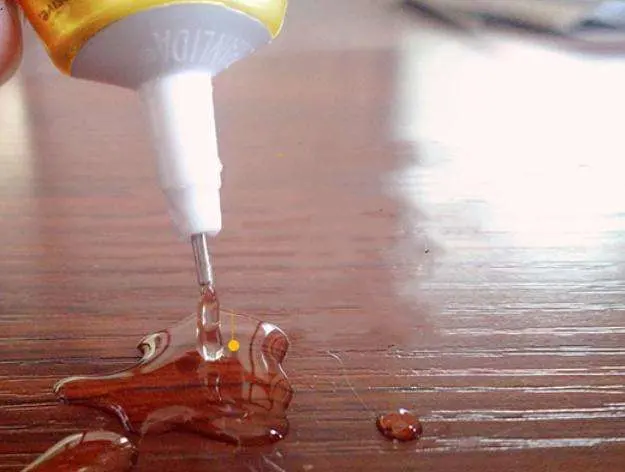 Heathy and Safety:
Iritating to eyes, respiratory system and skin.
Do not breathe fumes/vapour. Avoid contact with skin and eyes. In case of contact with eyes,rinse immediately with plenty of water and seek medical advice. Wear suitable gloves. Use only in well-ventilated area. if skin bonding occurs, peel apart in warm soapy water. Store bottles upright in a cool dry place, Dispose of used packs safely.

Warning: Keep out of reach of children and pets,
DANGER, Cyanoacrylate bonds skin and eyes in seconds

Please note: not suitable for bonding glassware, polypropylene or polythene or rayon.
Company Information: