Wirtgen pick W1-13/22R for cold recyclers and soil stabilizers
| | | | |
| --- | --- | --- | --- |
| Item No.: | W1-13R W1-13/22R 2088090 2088111 | Carbide Dia: | 13mm |
| Material: | 42CrMo+YG6C (can be negotiable) | Carbide Height: | 25mm |
| Weight: | Around 0.4kgs | Total Length: | 88mm |
| Application: | Concrete and hard asphalt | Head Dia: | 36mm |
| MOQ: | 300-500PCS | Shank size: | 20mm |
| ODM: | customized design is welcomed | | |
| Certificate: | We are manufacturer and SGS, ISO9001 certificated. | | |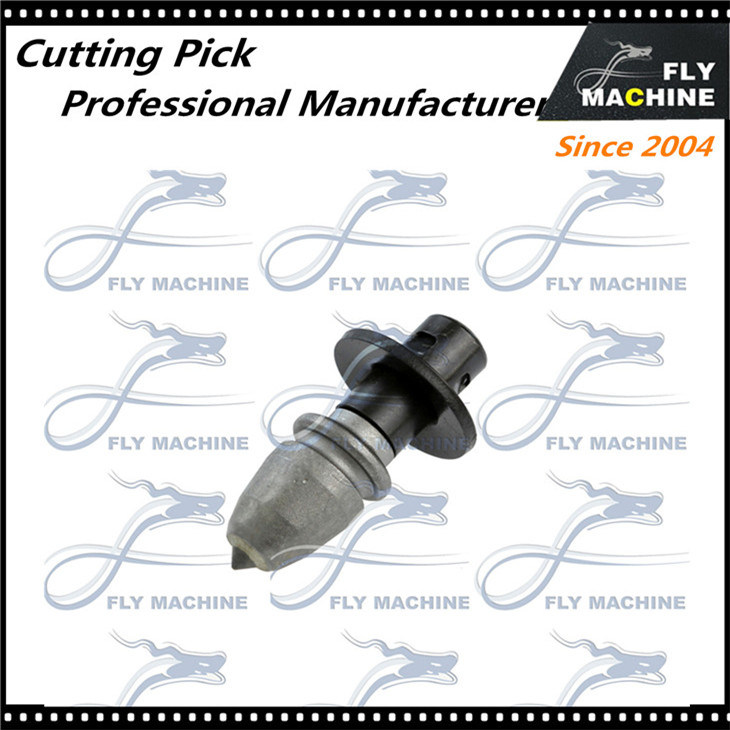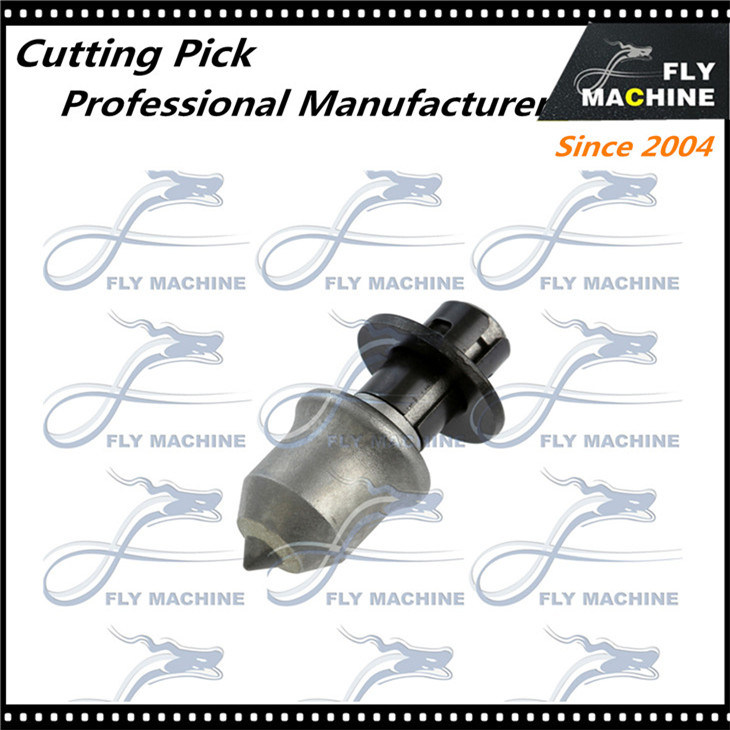 Wirtgen pick W1-13/22R for cold recyclers and soil stabilizers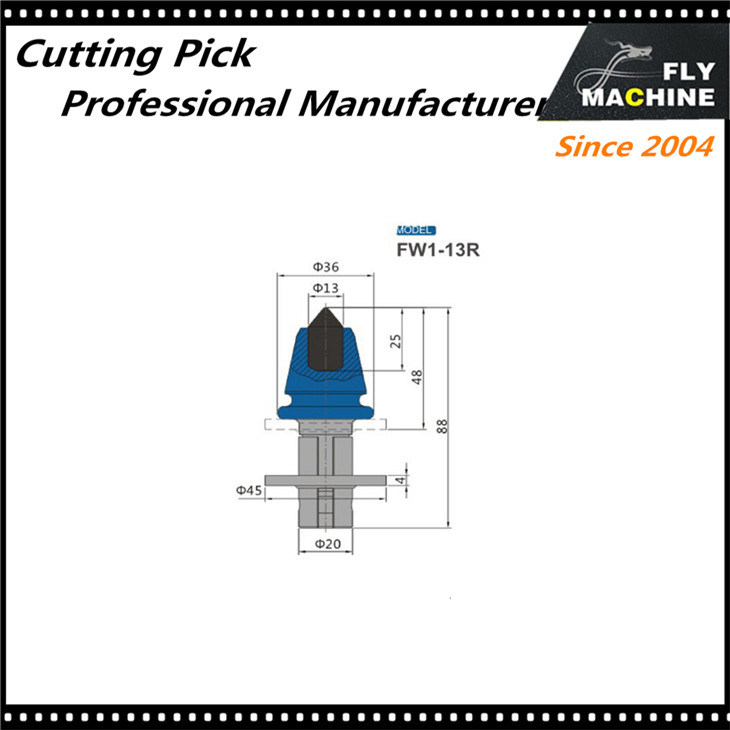 Our product detail info:
Our bits could be used in:
--Dirt and gravel road maintenance
--hard-packed snow and ice removal
--chip and seal road reclamation
--tar sand road reclamation
--spot asphalt milling
--spreading loose material
--mixing calcium chloride, magnesium chloride, or other dust suppressants
Advantage:
-- Our road bits are the most reliable choice, with more impact resistance, a stronger bond, and greater protection against tip loss!
-- Improved tip profile improves rotation for longer tool life-with less chipping in hard cuts!
-- Forged body design enhances wear characteristics to extend life and tool rotation!
--our special design ensures you to avoid patent conflict from Wirtgen or Betek or others.
We can supply following similar items:
Kennametal types:
Kennametal Road Rehabilitation teeth:
RP01 RP06 RP05 PR07 RP19 RP20 RP23 RP26 RP10 RP11 RP12 RP13 RP15 RP16 RP17 RP18 RP24 RP25 RP27 RP28 RP30 RP31 RP21 RP22 RPM10 RPM18 RS19D RS18 RZ05 RZ07 RZ08 RZ19 RZ20 RZ16 RZ24 RZ25
M1 M2 M3 M4 K6 C3KBF RS01 RS04 RS06 RS10 RS12 RS19 RS20 RS14 RS16 RS18 RW01 RL03 RL06 RL07 RL08 RL09 RL10 RL11 SR01 SR02 SR03 SR04 SM01 SM02 SM03 SM04 SM06 SM07
F3 F4 K7 C3KBFVS RS08 RS02 RS05 RS07 RS13 RS25 RS15 RS17 C3KLRVS RL02 RL04 RL06W RL07W RW01W CS2 CM41 CM42 CMB4 CM61 CM63 CMB6 CMB6L
Kennametal Road teeth block and holders:
KPF201 BLOCK KPF200 BUSHING KPF301 BASE KPF301 SLEEVE KPF400 BLOCK KPF400 BASE QC100 BASE QC110HD BLOCK QC110B BASE QC110H HOLDER C10AMC BLOCK C10LG BLOCK C10AM/LG BASE C10 BLOCK C10HD BLOCK C10H BLOCK C87HDS BLOCK C RS04W RS12W AR350T AR350ST CH31SR AR35 BLOCK AR30C BLOCK VTT 250 CUTTER VTT 251 CUTTER VTT 30 LOCK WASHER VT 30HP BLOCK
AR150 87 AR150 87ST C87B BLOCK KBB250 BLOCK KB250 KB250ST TOOTH C87RL CM10AM/LG C87E

Betek type:
BETEK Hydraulic Milling Cutters
BGS09 BGS16 BGS17 BGS20 BGS66 BGS80 BGS88 BGS89 BGS90 BSR58 BHR35 BHR94 BSR78 BSR63

Wirtgen Type:
WIRTGEN Rhino Cutter Bits
WM1/13 WM4/13 W1-10R W1-13R W1-15R W4ER W5ER W6R W6HR W6AOCR W6HRP W6SR W6SGR WRER W6EHR W7ER W7EHR W8EHR W1-13/22R W1-17/22R W6/22R W6SG/22R W8/22R WR6-SG WR8-E WR-15 W4/13 W1-8/13 W4-G/20 W5-G/20 W5/20W5L-20 W6-G/20 W6/20 W6L-G/20 W6L-20 W6M/20 W6ML-G/20 W7-G/20 W7/20 W8M-G/20 W8M/20 W1-10-NG/20 W1-10-G/20 W1-12-G/20 W6-V/20 W6C-V/20 W6/22 W6-T/22 W6C/22 W8/22 W6C/25 W8/25 W1-13/22 W1-17/22 W1-13-S/25 W1-15-S/25 W1-15/25 W1-19/25 WSM1-13-77/38/30LR WSM1-15-77/38/30LR WSM-13-42E WSM1-15-77/42 WSM1-15-90/38/30CR WSM1-17-77/38/30LR WSM1-17-77/42 WSM1-17-77/42LR WSM1-17L-90/37/29CR WSM1-19-77/38/30LR WSM1-19-77/42 WSM-19-42EP WSM-22-42E WSM1-22-77P/42 WSM1-25-77P/42 WSM-25-42E WSM-22 WSM-25 WSM1-27-85VP/42 WSM2-17-90P/42
Wirtgen Hoder & Base
HT11: HT11R HT11R-20 HT11R-22
HT3: HT3 D20 HT3 D22
HT22: HT22 D20 HT22 D20
HT11 BASE HT3 BASE HT22 BASE

Why us:
Advantage:
1. More than 10 years manufacturer, ODM/OEM is welcomed.
2. Equipped with the most advanced CNC and mold making machine
3. We are professional to make Road Milling bit, Trencher bit, Grader bit, Mining bit, Grinder bit and Mining and tunneling bit.
4. If you are our regular client, we will prepare some raw material and some finished products in stock in order to reach fast delivery.
5. Low MOQ and customized order is available
6. We familiar with North America market and European market

After-sale Service:
1.As a factory manufacturer, we are faithfully cherish nice buying experience of all our clients. Before we arrange each delivery, we will check the goods piece by piece to ensure all the goods are in good quality and no shortage. So buy with easy mind with us.

2. If you receive defective items, please email us a picture of the defective part within 30 days. We will send you a replacement without extra charger, or offer refund.

3. Please contact us at any time for anything, we are here for you. We are always looking for a way to make every business as easiest as it could, we would appreciate. If you have any suggestion, it will help us to serve you better & better.