Zinc Stearate powder ,Calcium Stearate grinding machine
Working Principle
Air classifier mill material would be conveyed by feeding system evenly to milling chamber, and would be
impacted by highspeed rotating beater, and also under the centrifugal force, it would impact the grinding track. By several different pulverization powers, the material would be milled into fine powder. The milled powder
would go with air flow up to the classifying chamber. With the help of adjustable classifier wheel, coarse
powder and fine powder would be separated. Qualified fine powder would go through the wheel vane then into
the cyclone separator or dust collector, while mixture of coarse powder and fine powder would fall down to themilling chamber to be milled again.
Performance Features
1.Air classifier mill milling and classifying in one system. Required product size achieved by the adjustment of
classifier wheel.
2.Compact structure, small space occupation, low installation power, wide application, and high performance
cost.
3.Different beater designs, pin shape, hammer shape and tooth shape, for different materials. High milling
efficiency.
4.Suitable for powder product milling between d50: 2micron and 75micron.
The current domestic crushing equipment, the high hardness, crushing the material difficulty exists, such as Short life for the wearing parts, not easy to crush high hardness, high humidity, sticky, low melting point, hard To discharge the material, and flammable. The main advantages of various types of integrated mill in the ACM Series, based on the repeated practice made. The correct fineness is based on the material.
Main purpose
This applies to the following seven non-metallic mineral hardness, diatomite, fluorspar, Fluorite, mica, and Low humidity, high melting point, viscosity of sulfur Juan, pesticides, and other ultra-fine grinding of Materials to solve the major problem which current domestic crushing industry can not solve. Fineness Can reach at 5 to 10 microns. Especially for cocoa coarse material,cocoa shell,coconut cake,rice, sugar,corn, fibre material,medicinal materials...
Technical Parameter

MODEL
ACM-5
ACM-15
ACM-30
ACM-50
ACM-60
ACM-100
ACM-120
Parameter\
Matched Powder(kw)
Grinding Plate
4
11
22
30
45
90
110
Classifying wheel
0.75
4
5.5
7.5
11
15
Feeder
0.35
0.37
0.55
1.1
Air Flow(m3/h)
250-500
1200-2000
2200-3600
3500-5500
4000-7500
7500-15000
9000-18000
Rotation Speed (r/min)
Grinding plate
9000
5600
4600
4200
2900
2100
1800
Classifying wheel
900-3500
750-2800
700-2800
650-2600
600-2400
500-2000
400-1800
Pulverizatin Fineness(μm)
5-300
Dimension(l×w×h)mm
690×690×770
1300×650×750
1640×960×1030
2000×1200×1300
2000×1200×1300
2400×1500×1600
2400×2200×2600
N.W(kg)
300
600
1000
1600
2000
3000
3500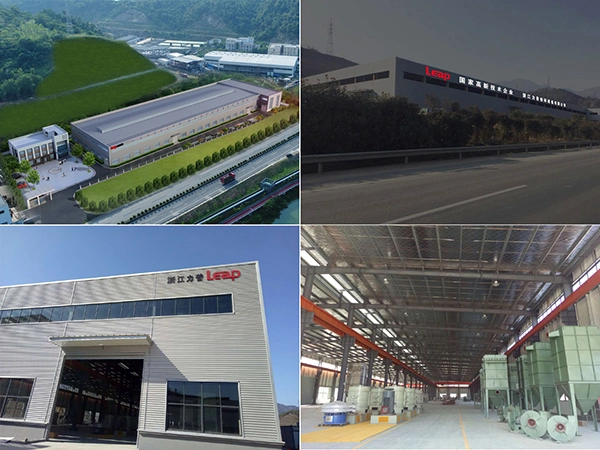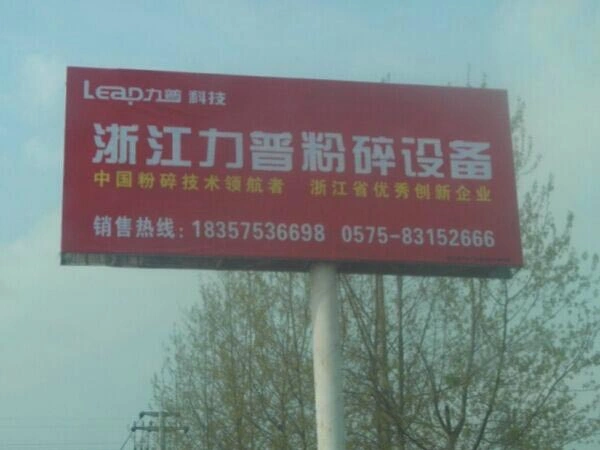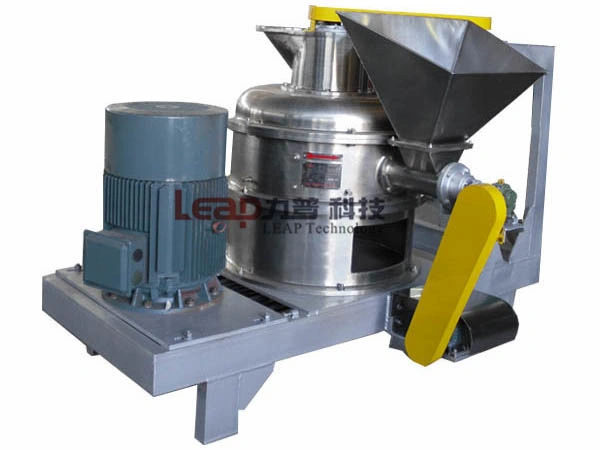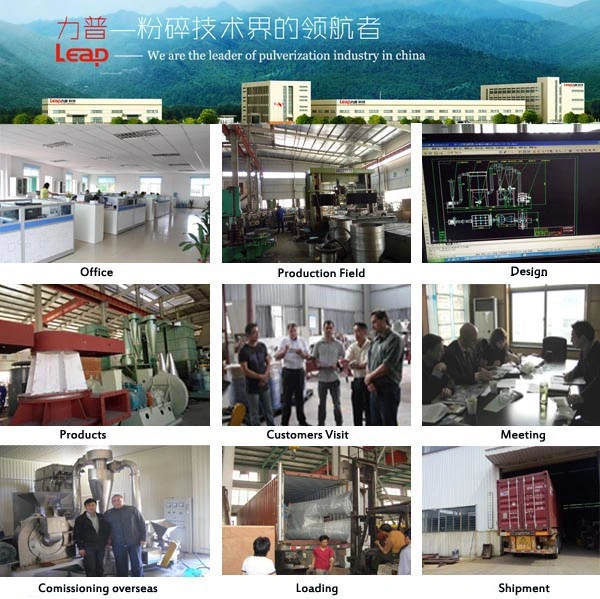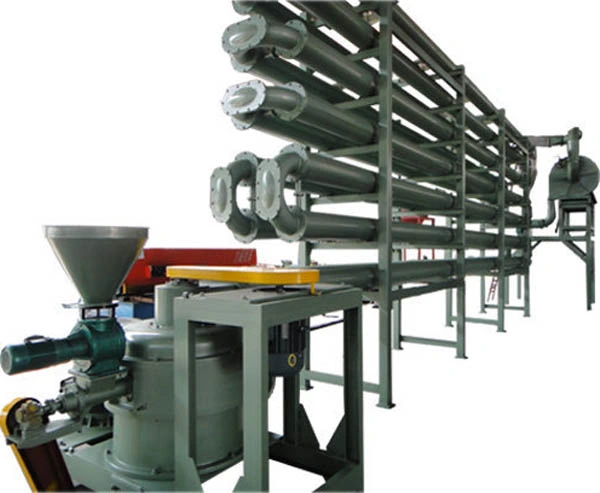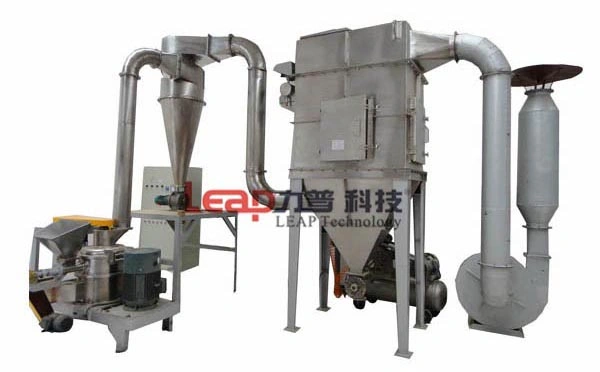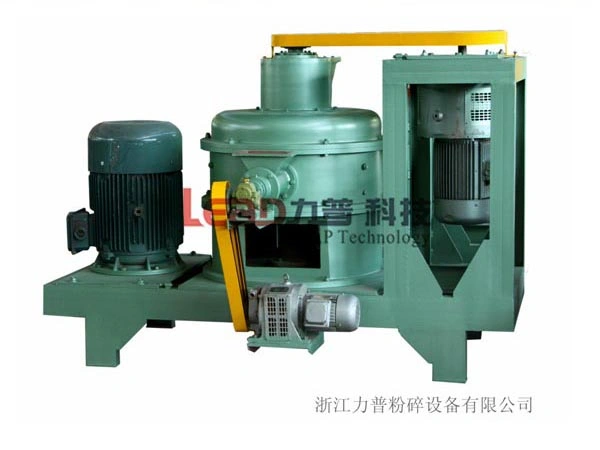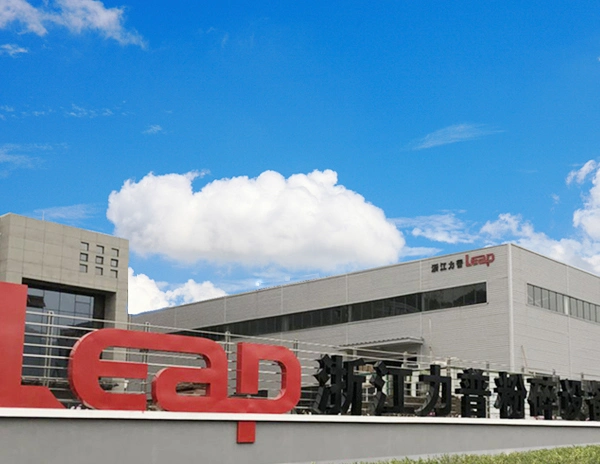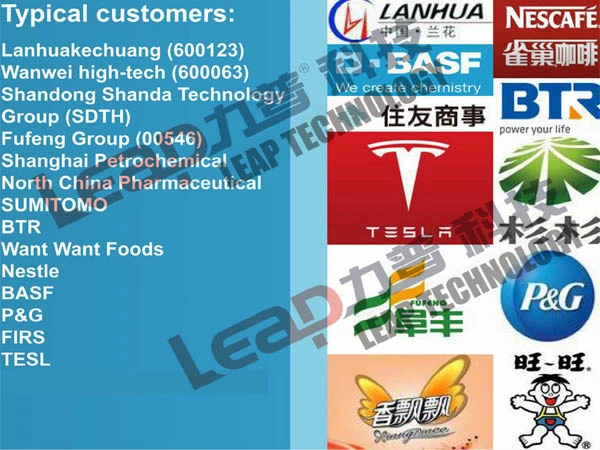 Inquiry Service
Please fill in your need products and your message and do not forget mail and/or phone if you like to be
contacted.
We are the professional machine manufacturer in China.
I need to ask you some details for sending you the more suitable quotation,
1. What is the raw material do you want to process?
2. What is the capacity per hour do you need?
3. What is the raw material input size?
4. What is the output size of your product?
I hope you can tell me these details, i will give you the best quotation ASAP, thanks. Your satisfaction is our
greatest pursuit, we would like to sincerely for your service! We look forward to your inquiry!
We know that a good and satisfying powder grinding mill manufacturer and supplier should not only provide
high quality products, but also complete customer services.
we provide the following services:
Technical support
Upon receiving the deposit, we will offer the following technical services:
1. Design for your production line flow and equipment layout, free of charge;
2. Provide foundation drawings of customer-ordered grinding mills and drawings of related parts, etc;
3. Technical parameters of peripheral equipment will be supplied;
4. Free technical suggestions on adjusting of equipment layout and application.
5. Equipment upgrading (customers need to pay the cost);
Quality assurance
1. Strictly conforming to ISO9001-2000 quality management system;
2. Strict control from purchasing inspection, process inspection to final proofing;
3. Established several QC departments to execute quality control regulations;
4. Detailed quality control examples:
(1) Complete files for quality control and quality feedback;
(2) Strict inspection for the components of our grinding mills, to assure products free of damage and avoid
rust-eaten and paint peeling off later on.
(3) Only qualified components will be assembled and total equipment must be inspected completely before
sale.
After sale service
1. We will send our technician to the site for guiding equipment installation and commissioning.
2. During the installation and commissioning, we offer operator training service.
3. The quality assurance date is one year after commissioning. And after that, we will collect the cost if
provide repairing for your equipment.
4. Maintenance for equipment failure caused by improper handling (appropriate cost will be collected).
5. We offer the components with favorable price and perdurable maintenance.
6. If equipment repairing is needed after quality assurance date is expired, we will collect maintenance cost.
Welcome to visit our factory !