Our Products:



Specifications
For good plasticizing effect,we have different designs of screw and barrel for extruder machine to meet customer's demand.Our factory manufactures with high-quality material, applying the method of hardening and tempering and nitriding, thus it enjoys the characteristics of long working life, wear resistance, and anti corrosion. Besides, the technique of hard alloy spraying or chrome plating can be used on the working surface of screw, which will make it have better using effectiveness.
We can produce for Haitian, Chenhsong, Demag, Engle, Nigrobossi, KMD, NPM, BOY, HUSKY, Nippon Steel, Toshiba, Nissei, Mitsubishi, CINCINNATI, BATTENFELD, KRUSSMAFFEI, BAUSANO, WEBER, AMUT and so on.
Conical twin screw barrel specification

Φ22/45

Φ35/75

Φ40/80

Φ45/90

Φ45/97

Φ50/105

Φ51/105

Φ55/110

Φ60/125

Φ65/120

Φ65/132

Φ70/143

Φ70/150

Φ80/143

Φ80/156

Φ90/188

Φ92/188

Φ95/190

Φ105/191

Φ100/200

1. The above is standard sizes, if your screw barrel size didn't mentioned above, please contact me & we will give you best solution for it!

2. We provide Cincinnati, Battenfeld, Krauss Maffei, Amut, BAUSANO, Weber designing.
Conical twin screw barrel application
1) PVC pipe extrusion line; 2) PVC sheet extrusion line;
3) PVC & WPC profile extrusion line; 4) PVC granulation line;
5) PVC foaming production line;
The raw material can be new and recycle, the material can compound calcium powder 5% - 300%.
38 CrMoAlA(JIS SACM645);

42 CrMo(AISI 4140);

Cr12MoV(JIS SKD-11);

4Cr5MoSiV1(JIS SKD-61)

Nitriding treatment 72 hours

Hardness after hardening and tempering

Nitrided Hardness

Nitrided Case Depth

Nitrided Brittleness

Surface Roughness

Screw Straightness

Bimetallic Hardness

Bimetallic Depth

0.8-2.0mm for screw ; 1~3mm for barrel

Chromium plating Depth

Hardess of surface chromium-plating after Nitriding
Our Workshop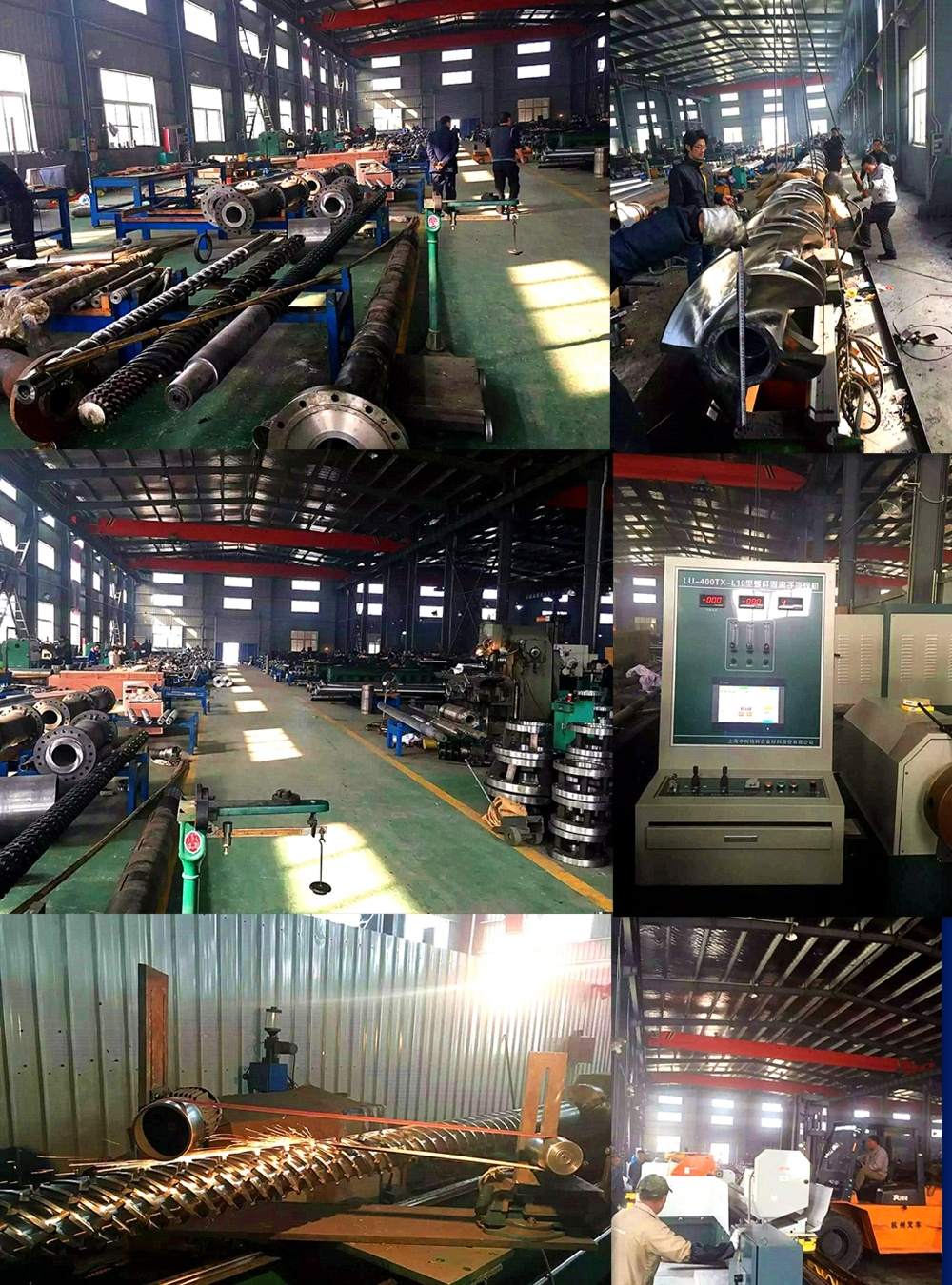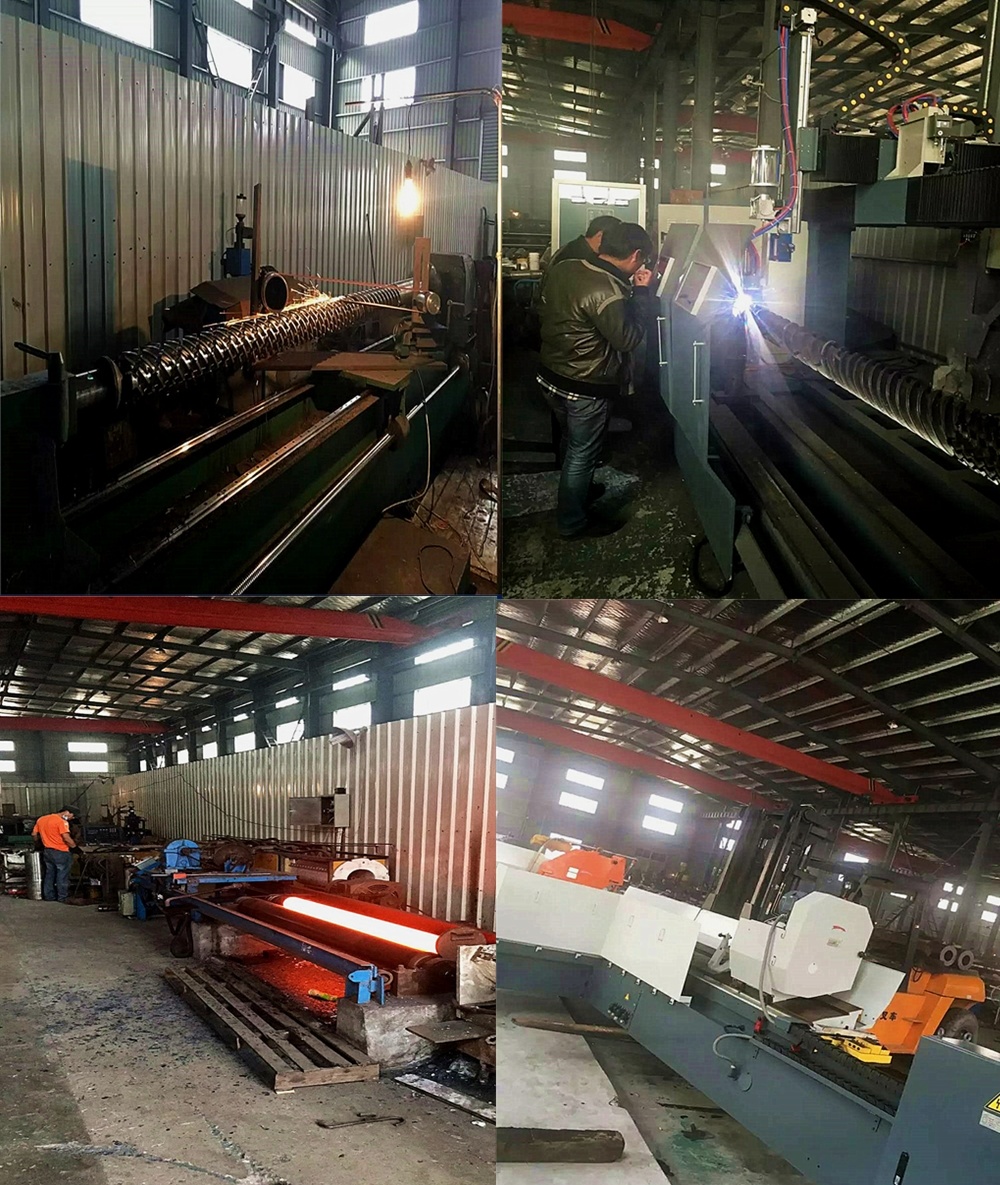 Our packing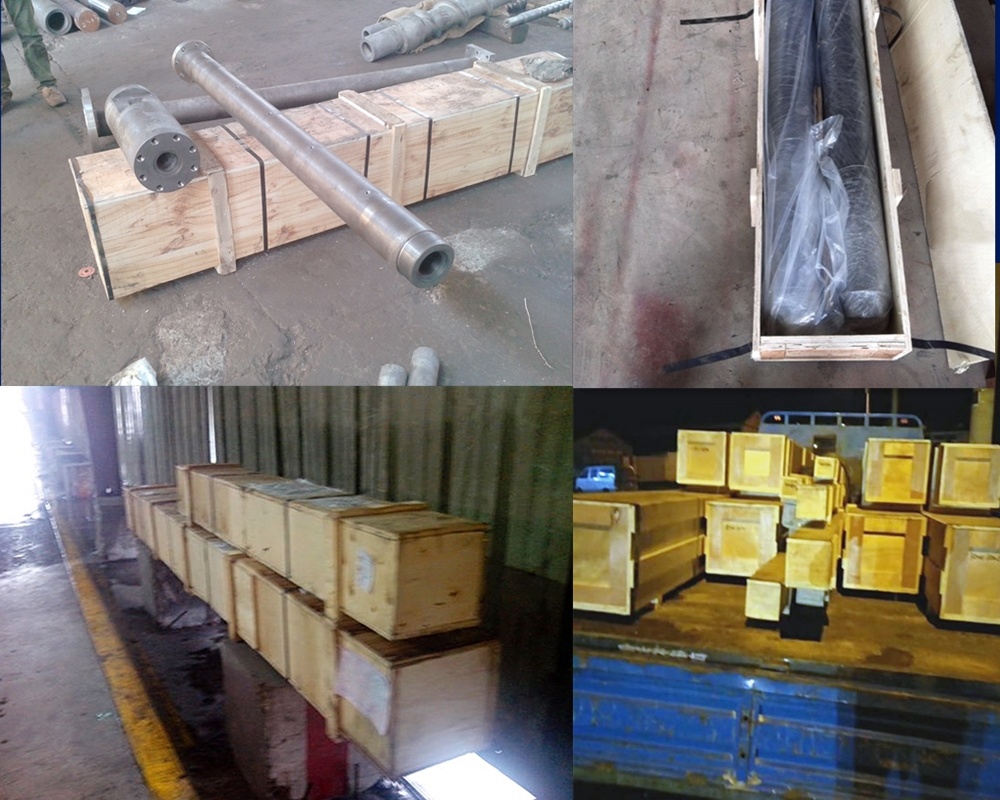 Contact