Waste Film/Bags recycle Granules Making Line
General introduction
PE/PP FILM COMPACTING TYPE PELLETIZING LINE
SJ series film recycling pelletizer production line is the special equipment tor the film recycling and pelletizing With compacting machine, it could pre- compact the thin material into the small granule, making the automatic feeding material easier, and it efficiency improves the production.
Cylinder type hydraulic changer with vacuum gas exhausting enables the non- stop changing fitter and no leaking material. pelletizing by Die- Face-Cut improves the pelletizing quality.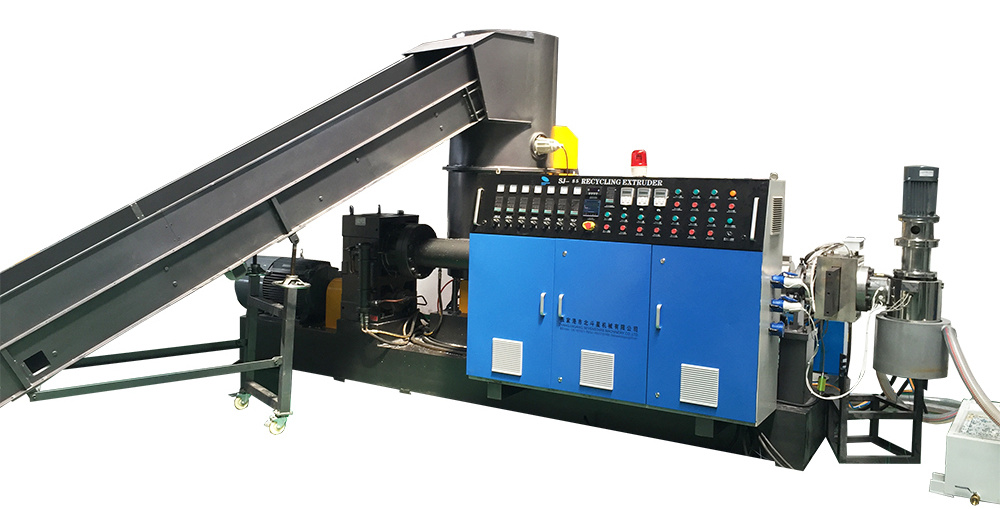 Produce-line description
1.Feeding Machine
We have a variety of feeding methods for you to choose, you can choose the appropriate feeding system according to the actual situation of your raw materials. Our machine can be used with all kinds of extruders. It can save your labor ,and realize the effect of safety and reliability.
2.Extruder
This machine is used to extrude plastic cleaned by high temperature. The extrusion line can be consisted by such accessory machine: Main motor, the gear box, the distribution box, the barrel and screw, the dies, vacuum calibration tank. Main Motor is mainly to supply the power. The Gear box transfers the motor to power. The distribution box enlarges the strength of the power and realizes uniformity. Double screws can make low viscosity index consume of raw material and improve production. It also has a Cooling tank making the heat of screw be appropriate.
3.Mould
We use plug board type to change nets and keep machine working. The mound is made by 40Cr nitridation .The pressure sensor prompts to change the nets. There also can install a hydraulic equipment to change the nets more quickly.
4.Water Channel
The water channel is 4 meters long.Make out article of cooling
5.Winds drying machine
Through the double channels strong wind dryer, force drying and cooling article material reach the fast speed effect of shaping up.
6.Pelletizer machine
It adopts grain design, accuracy is high and can guarantee the rotatory precision and stationery of power, movements of cylinder are controlled by the solenoid valve, the automatic degree is high and the noise is low.
Our advantages
1.Highly efficent:The machine is automatic and with less power consumption.
2.Double station hydraulic exchange net
3.This machine can carry out ideal viscosity of PET without complicated precystallization dryer system. Only a bit IV will be reduced. It can improve IV in the condition of adding some
suitable additive.
5.Screw design: Parallel double-screw.
6.New designed gear box and transmission system for high torque
7.Automatic temperature control
8.Non-pollution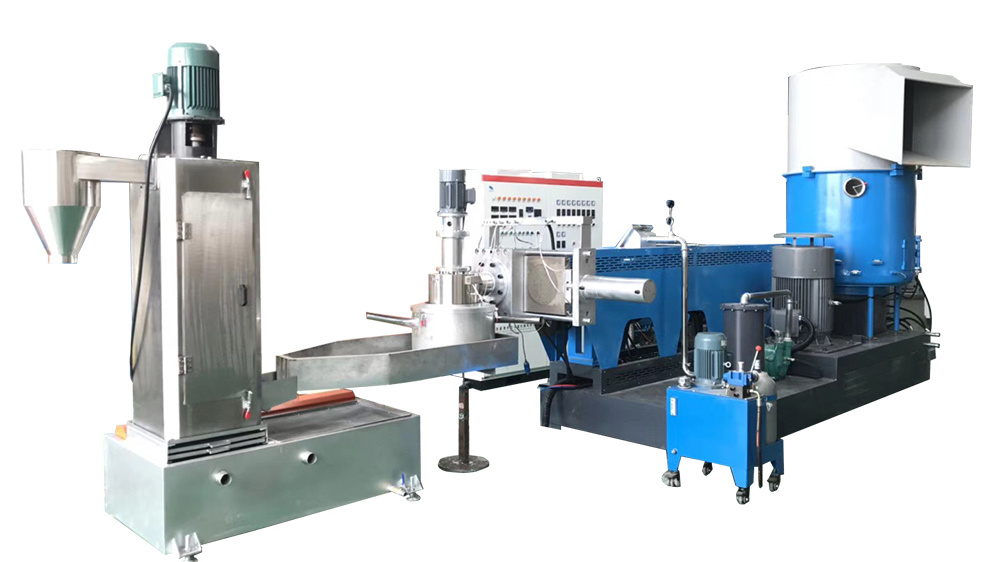 The whole production line
The plastic raw materials which have been enhancing, filling and blending should be used for injection or extrusion molding after granulation. For how to choose the appropriate granulation methods, our professional team will provide you professional technical support.
Main Characteristics
1. The gear box
1) Rotating speed: MAX 600~1500RPM
2) Combining host transmission box speed reduction and torque distribution part together, using three axis style design, with compact structure. Speed reduction, torque distribution and two output Shaft radia bearing all use NSK bearings.
3) Gear is 6 grade which is a high precision. High speed overloading hard-tooth surface. The materials are 20CrNi2MoA or 20CrMnMo, HRC 60/62.
2. The feeding system
Various forms of feeding structure and system single screw extruder, twin screw, hollow spring type, Mesh and mesh, can cover the various material status
3. Screw and barrels
Screw Kneading block built on modular principle allows various L/D ratio of screw easily be changed to Suit different material. Screw component made of high speed & wear-resisting steel.
The screw elements are designed accurately and made of high tool steel 38CrMoALA or W6Mo5Cr4V2 by special heater treatment.
Machine Type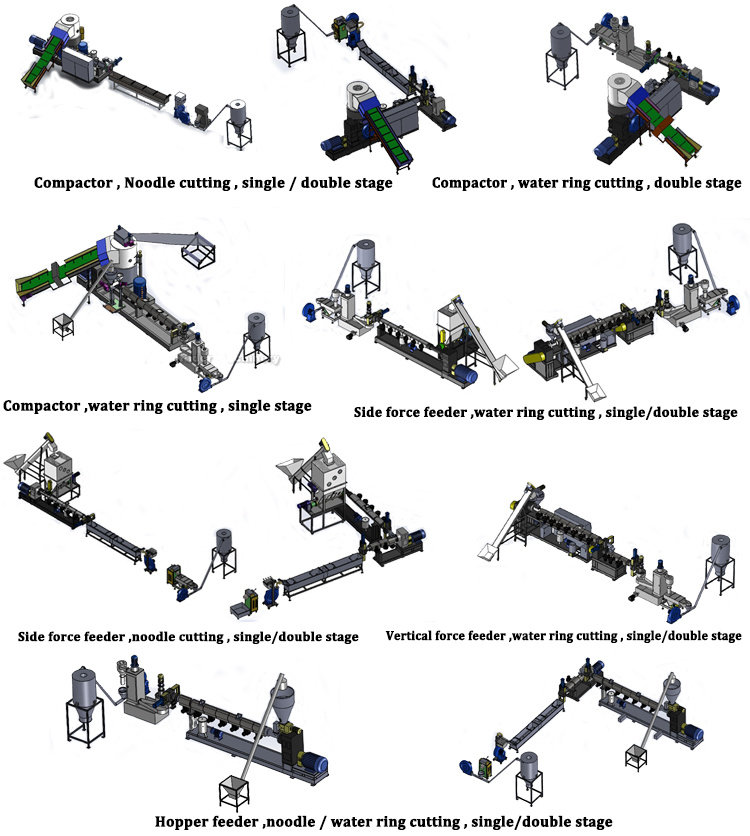 Application Material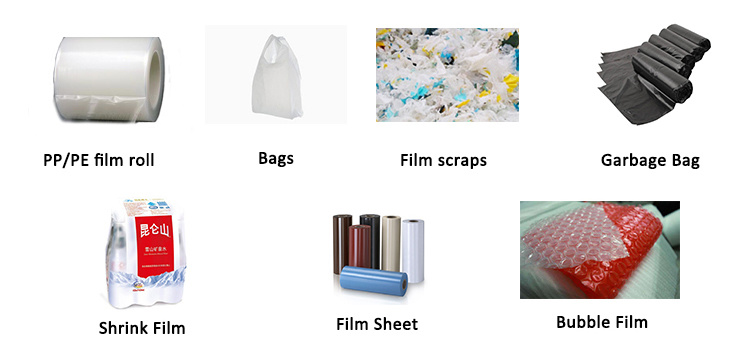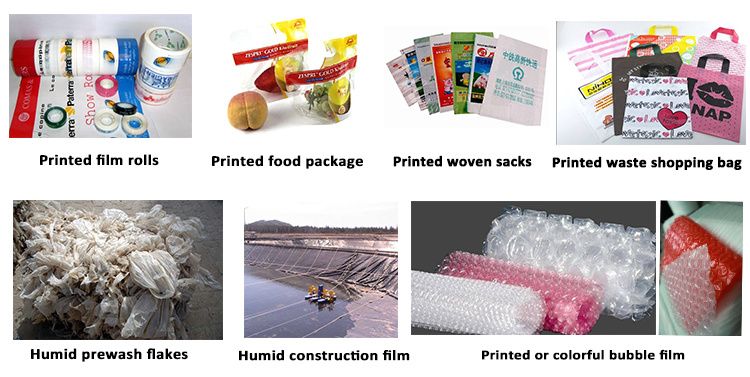 Granules Display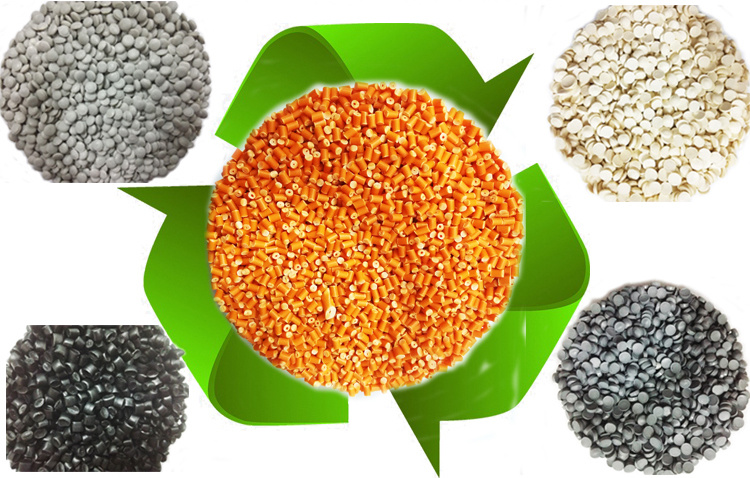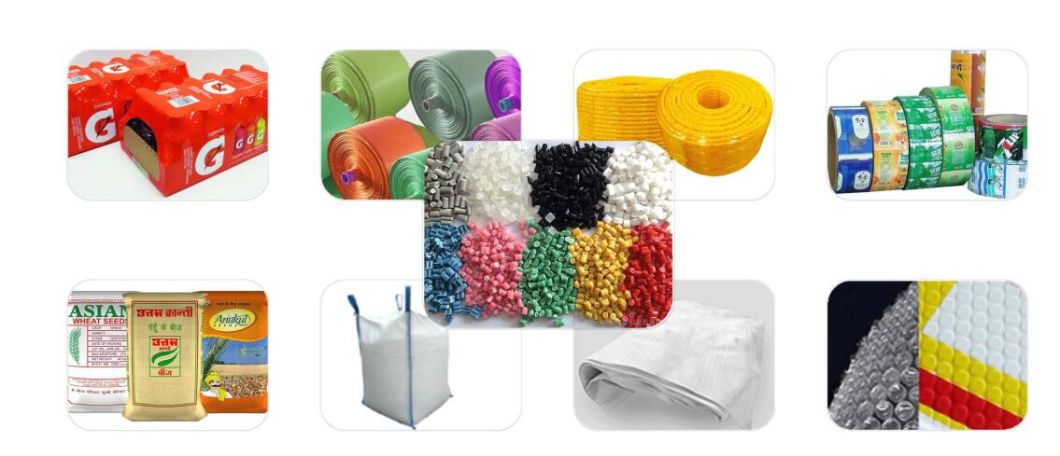 BRP twin screw pelletizing machine technical parameter:
Model

Screw Diameter




D (mm)




screw L/D




screw speed




N (r/min)

Main motor power




P(KW)




Screw Torque




T (N.m)




Torque Level




T/N³




Capacity




Q(kg/h)

BRP

20

21.7

28~40

600

3/4

30

4.8

3-15

BRP

35

35.5

28~56

500

11 / 15

115

4.2

20-70

BRP

50

50.5

28~56

500

45 / 55 / 75

425

5.1

80-150

BRP

52B

51.4

28~56

400/500/600/800

45 / 55 / 75

425

5.1

120-280

BRP

65

62.4

28~56

500 / 600

55 / 75 / 90

675

4.8

150-300

BRP

65B

62.4

28~56

400/500/600/800

90/110

675

4.8

200-500

BRP

75

71

28~56

500 / 600

90 /110 /132

1005

4.6

300-550

BRP

75B

71

28~56

400/500/600/800

110 /132/180

1005

4.6

300-700

BRP

95

93

28~56

400 / 500

250 / 315

2815

5.9

600-1000
Machine Album(Real shot)