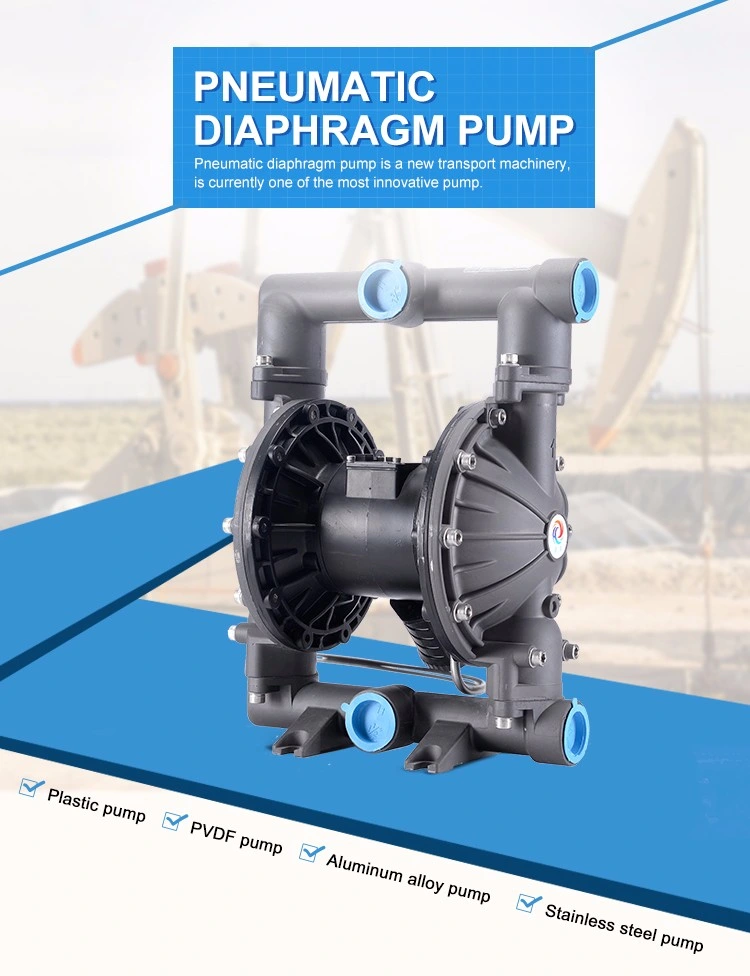 | | | | | | | |
| --- | --- | --- | --- | --- | --- | --- |
| Mode | Max. Suction Lift (dry/wet,m) | Max. Particle Diameter (mm) | Suction and Discharge Size (inch/Npt) | Air Inlet Size (inch) | Max. Flow Rate (L/min) | Max. Air Consumption (m³/min) |
| HY-15/20 | 4 \7.6 | 2.5 | 1/2 3/4 | 1/4 | 57 | 0.672 |
| HY-25 | 4 \8 | 4 | 1 | 1/2 | 157 | 1.7 |
| HY-40 | 5 \8 | 5 | 1½ | 1/2 | 358 | 3.5 |
| HY-50 | 5 \8 | 6 | 2 | 1/2 | 587 | 4.9 |
| HY-80 | 5 \8 | 9.4 | 3 | 3/4 | 1060 | 9.1 |
Pneumatic diaphragm pump is a new transport machinery , is currently one of the most
innovative pump .
Using compressed gas as a power source for a variety of corrosive liquid , with particles of liquid , high viscosity , volatile, flammable, poisonous liquid can be pumped
optical exhaustion .
There are four pneumatic diaphragm material: plastic , aluminum, cast iron ,stainless steel.
Pneumatic diaphragm pumps were used nitrile rubber,neoprene , Viton , Teflon , depending on the liquid medium , poly ethylene forty-six .
To meet the needs of different users . Placed in a variety of special occasions , for pumping
a variety of conventional pumps can not pump the media , have achieved satisfactory results.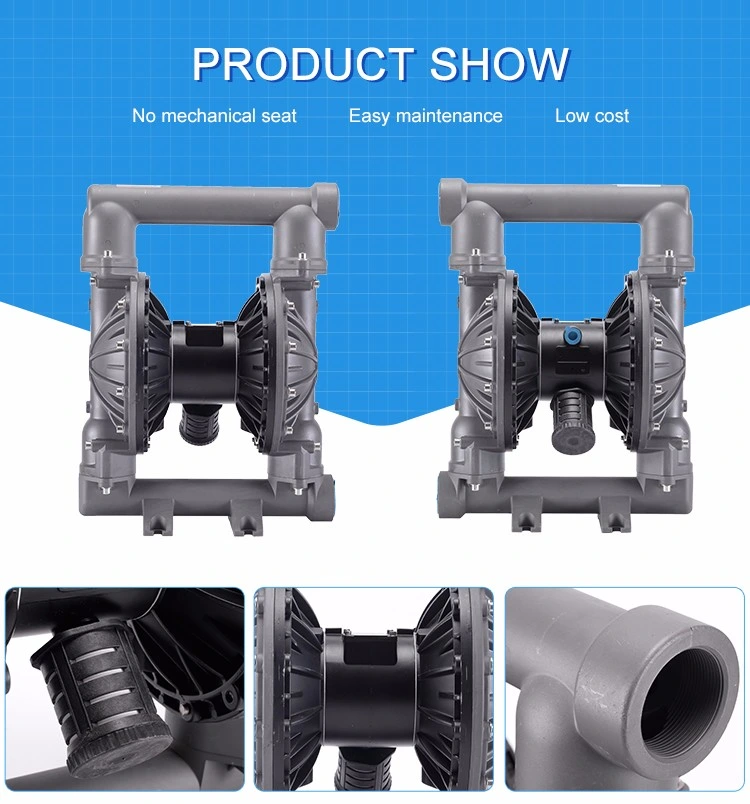 Providing stall-free, ice-free operation
Explosion-proof, zero leak, simple operation
Can transmit the adhesive liquid and large particles
low shearing, Not easy to destroy material structure
Diversity of material, no rotating parts, applicable to various erosive situations
By changing the air supply to adjust the flow delivery
By changing the air pressure to adjust the pump lift
Modularization of main valve and air motor. No broken, easy to disassemble and repair.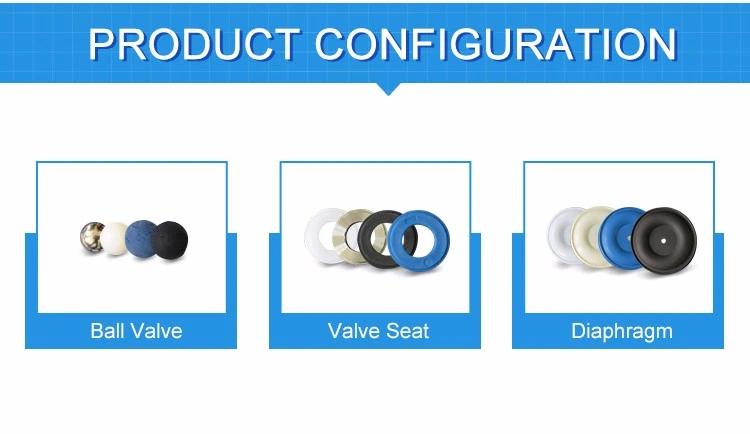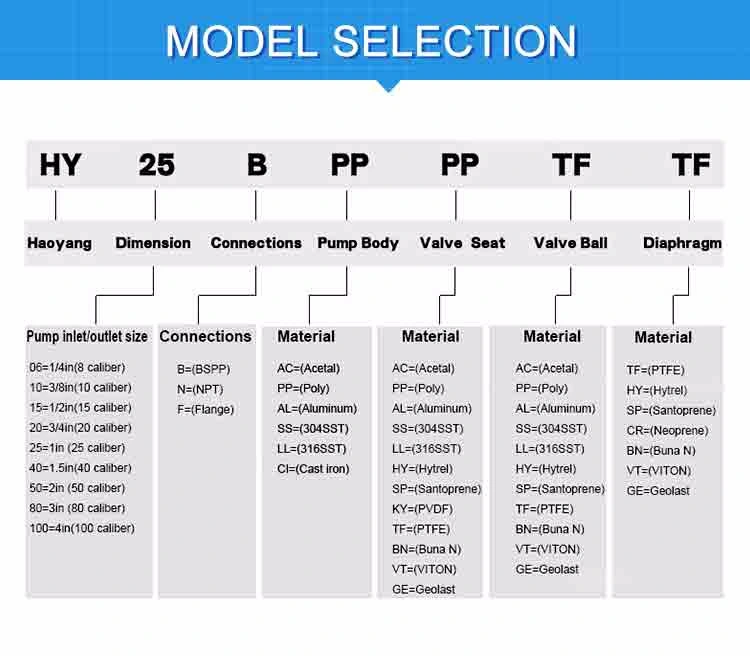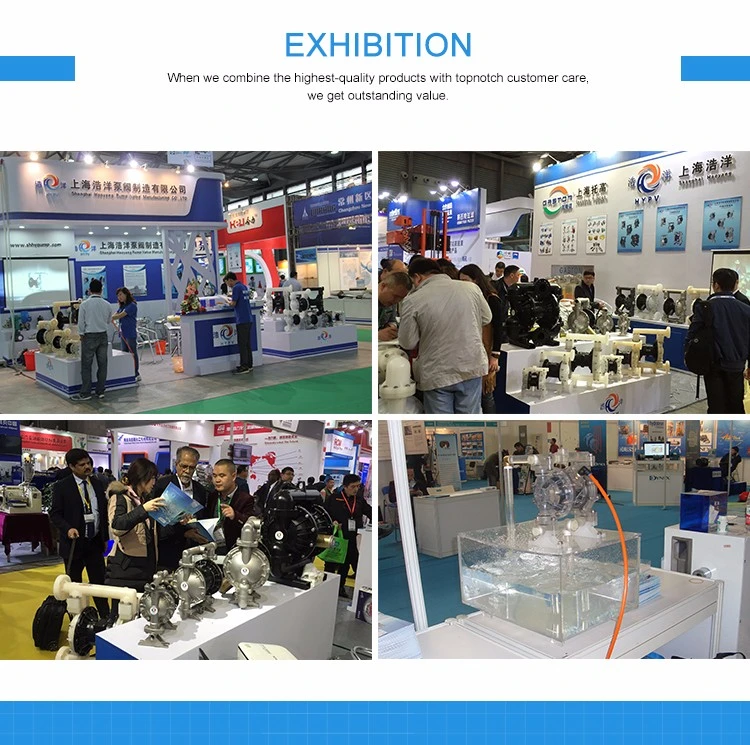 FAQ

1. Q: Are you a factory or trading company?
A: We are a factory.

2. Q: What're your payments ?
A: T/T,Western Union,L/C etc.

3. Q: What about the package ?
A: Standard export plywood case or carton.

4. Q: How long is the warranty ?
A: According to international standards, products in standard operation is 1 year,except quick-wear part.

5. Q: The use of products have?
A: The pump can suck the peanut, pickles, tomato slurry, red sausage, chocolate, hops and syrup etc.
The pump can suck the paint, pigment, glue and adhesive etc.
The pump can suck various glazed slurries of tile, porcelain, brick and chinaware etc.
The pump can suck various toxin and flammable or volatility liquid etc.
The pump can suck various strong acid, alkali and corrosive liquid etc.

6. Q: How product quality and service?
A: Our pump have CE certificate, quality assured, can accept OEM, provide various personalized needs.