Product description:
The multi-fold filter element is made of polyester fiber filter material, which has durable performance. The filter medium, center rod and end cap are glued together to ensure that the end cap is better closed. Because it is a folded design, it is opposite to other filter elements It provides a larger filtration area, longer filtration life, reduced filter element renewal times, and reduced filtration costs. It is an economical filtration product from an industrial value point of view.
Product Features:
1.Single filter element has large flow
2.Low installation cost and low operating cost
3.High quality special filter material
4.External filtering in and out, all impurities are blocked outside the filter
5.No metal frame, minimize the loss caused by discard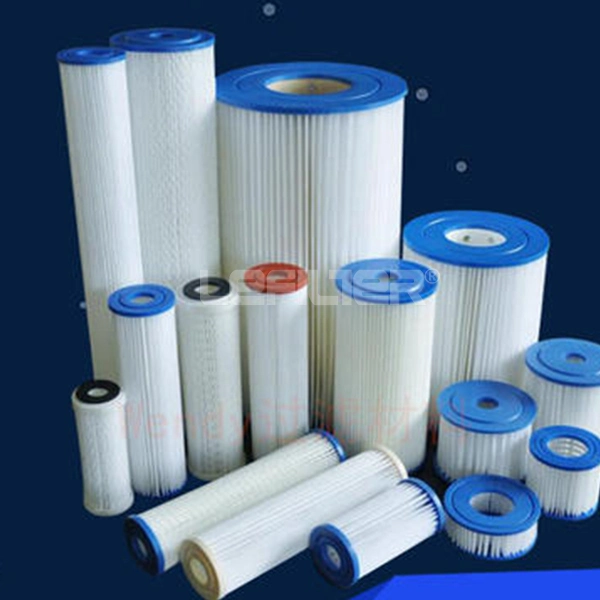 Product parameters:
Material: PE
Filter element form: folding filter element
Working temperature: 80 (ºC)
Maximum working pressure difference: 0.2 (MPa)
Maximum working pressure: 4.0Bar
Sealing materials: silicone rubber, nitrile rubber, EPDM rubber, fluorine rubber
Filtration accuracy: 1um, 5um, 10um, 20um, 50um, etc.
Length: 5 '', 10 '', 20 '', 30 '', 40 '', etc. (all specifications can be customized)
Outer / inner diameter: 68mm, 115mm / 28mm, or customized.
Product advantages:
1.High flow medium passes through the filter material, which has the advantages of high efficiency, low pressure loss and long life;
2.The filter element is divided into two types of structure: external in-out and internal in-out, which makes the filter element more widely used and the installation more flexible;
3.O-ring to ensure the reliability of the filter;
4.The filter element can withstand a maximum working pressure difference of 0.24MPa;
5.Folding surface design makes the pressure drop of the high flow filter element lower than other filter elements, and the service life is longer;
6.Multiple filter elements can be installed in the filter housing, which can use a wide range of flow rates, whether it is started or continuous operation;
7.The filter element is durable and can be equipped with the least and most economical filter.
Application areas:
Food industry and drinking water;
Filtering for large acrylic pools;
Filtration of acid-base liquids in chemical processes;
Filtration of chemical raw materials and organic solvents;
Pre-filtration of sterile water, ultra-pure water;
Filtration of industrial water and electroplating solution;
RO security filtration and general water treatment;
Available for baby swimming pools, kindergartens, and SPA pools.
Made by Xinxiang Lifeierte Filter Corp.,Ltd
chinafilters.en.made-in-china.com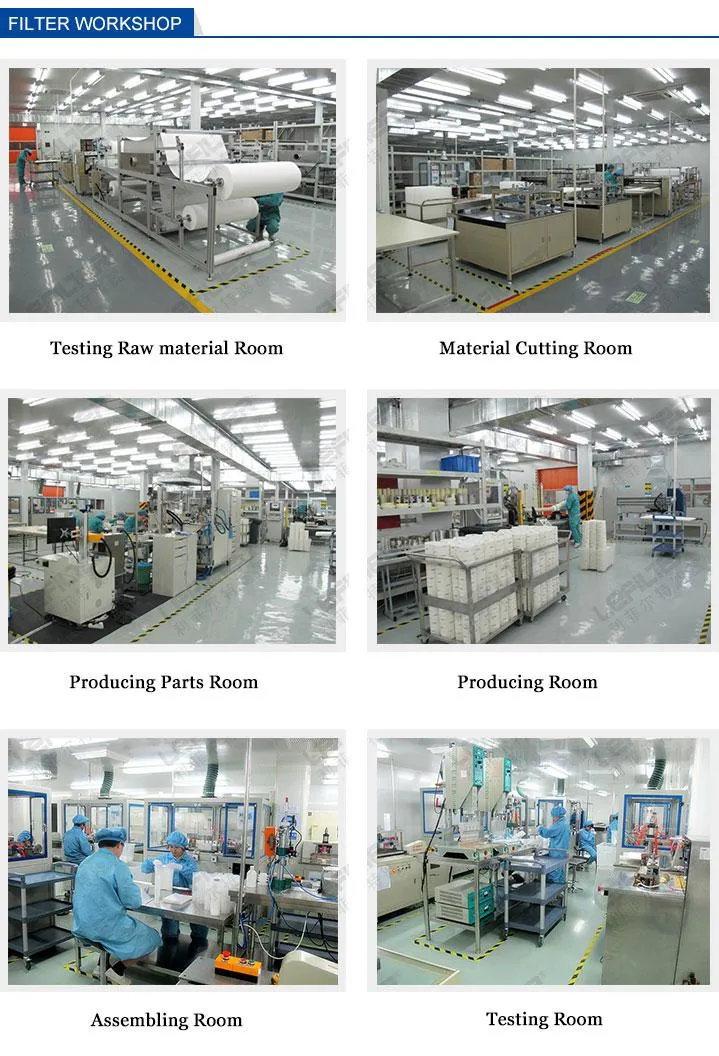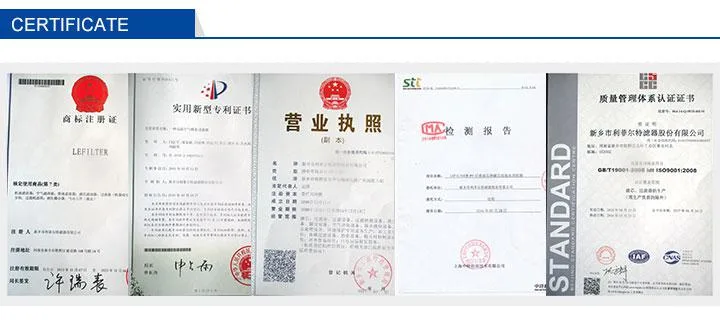 Xinxiang Lifeierte Filter Corp.,Ltd (Stock code:837936)is specialized in manufacture of filters ,filter equipment,and environment system . Located in Xinxiang City-the center of Filtration in China.Lefilter has superior R & D team, professional technical team,experienced overseas sales team and perfect after-sales service system.We Lefilter people will try our best to satisfy customers' requirements.The develop philosophy of LEFILTER is "To purify environment,To serve society,To manage faithfully and To oyrsye excellence"!What's more,there're advanced production line,test machine and R & D department.They also obtained certification like ISO9001, IQNet & CQM,SGS,CNEX etc.